About Aware Creative Solutions
Meet your new behind-the-scenes sales boosting team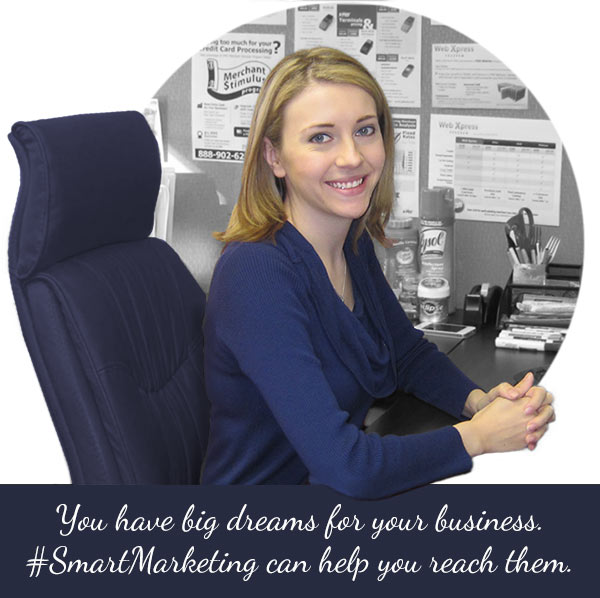 About Aware Creative Solutions
Hi! I'm Lorraine Wolfe, Founder of Aware Creative Solutions. My goal is to help your business grow through smart marketing so that you can spend more time focusing on the things that matter most: running your business and spending more time with your family.
Have you tried marketing in the past only to be disappointed or confused by the results? Perhaps you've experimented with some of the following:
Purchased an ad in the paper
Sent out postcards to local residents
Created a Facebook page for your business
Spent some money with Google AdWords
Let's face it: if you handled those marketing efforts on your own, you probably spent more time working on creating your own marketing than it returned in new revenue!
That's where Aware Creative Solutions comes in. I am 100% positive that a smart investment in professional marketing can and will boost your sales, provide a positive return on investment, and relieve you of the stress and time-sink that comes with being your own marketing person. I really hope we have the chance to work together soon. Hey, why not get your free marketing assessment today and let's talk!
Why Choose ACS?
Aware Creative Solutions is an all-in-one source for creative direction, marketing strategy, copywriting, print/web collateral development, email marketing, press releases, SEO-friendly content development, and graphic design.
ACS brings over 11 years of marketing experience to your company that will help you increase your revenue. We've successfully helped other companies achieve outstanding success through:
Developing and executing SEO strategy
Increased web traffic to client websites between 30-50% in the first five months resulting in new sales leads
Generating national media attention
Automating sales follow-up through email
Saved hundreds of hours and boosted sales by implementing an automated email sales lead follow-up system
Copywriting

100%

100%

Online Marketing

100%

100%

Social Media Marketing

100%

100%

Email Marketing, Newsletters & Lead Nurturing

100%

100%
SEO – Search Engine Optimization

100%

100%

Logos, Branding & Corporate Identity

100%

100%

Website Design

100%

100%

PR & Publicity

100%

100%


Awards, Recognition, Fun Facts