 Find out how making a few tweaks to your social profiles can make a big difference in building credibility & generating leads on social media.
Social Profiles:
Optimized for Search, Designed for Leads
There 100s social networking sites that you can use to reach your customers including Facebook, Twitter, and LinkedIn.
Each platform has its own time-consuming setup process – different cover photo sizes, different posting formats, different verification methods, different linking protocol – the list goes on.
So which sites do you need to be on?

Our Optimized Social Profile packs give you a fast, easy & affordable way to create multiple professionally designed social profiles that not only connect you with leads, but also boosts your website's visibility in Google, Bing, and Yahoo.
Social profiles increase your exposure online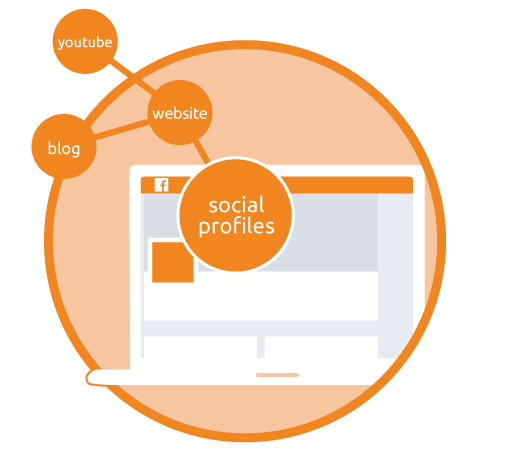 What You Get With Every Optimized Social Profile Pack
Cover Photos & Banners
Cover photos tell fans who you are & what you're about.  You can use them to boost sign-ups, purchases, and web traffic! Get custom designs for Facebook, LinkedIn, Twitter and more.
Google Optimized Setup
Social profiles help boost your website's authority in Google's eyes. Get optimized profiles setup and linked to your website & other properties to boost search engine rankings & web traffic.
Missing Profile Review
Are you showing up in the right places? Our free review will look at your current profiles & recommend other platforms that will boost visibility to your customers (Angie's list, Yelp, etc.)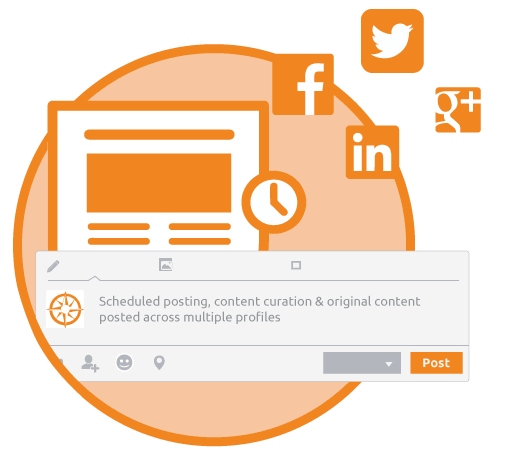 Social Media Management
Take back your time. Let us handle the posting.
Social media activity provides the best way for you to engage with your future customers. It's also one of the most time-consuming daily tasks for an already maxed-out business owner. Our social media management service removes the tedious task of posting to multiple social profiles & lets you get back to growing your business. Posts are created & curated for you on your preferred platforms each week. Check out our social management options now.
Boost Your Online Visibility & Web Traffic