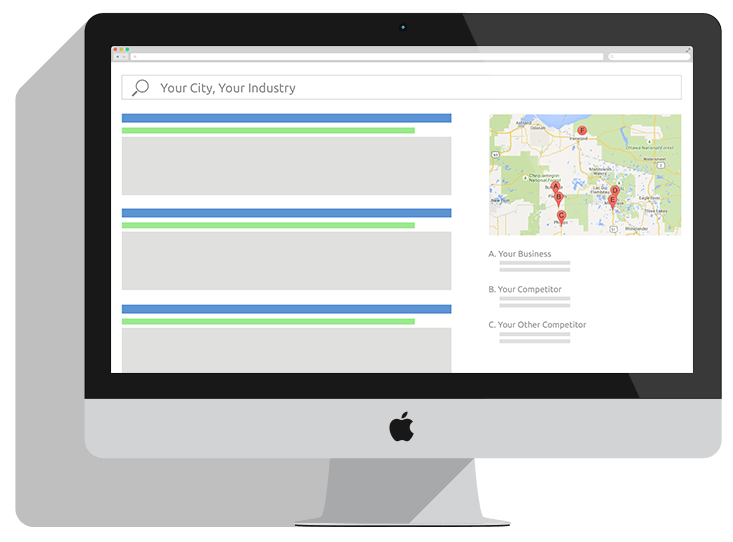 Boost your online visibility to generate more web traffic & revenue. Find out how.
Do You Provide Local Services?
If so, get ready for more Google-driven leads
Major search engines are focusing on local search. So what does that mean for you and why should you even think about SEO for your local business?
Bigger Impact – With 80% of customers researching local businesses online before buying, ranking on page 1 of Google for local keywords is more important than ever
Better ROI – Your search strategy reaches more local "hot lead" customers and less "just browsing" visitors
Faster Results – Since you're not fighting 1000s of search results, you'll outrank local competitors on a much shorter timetable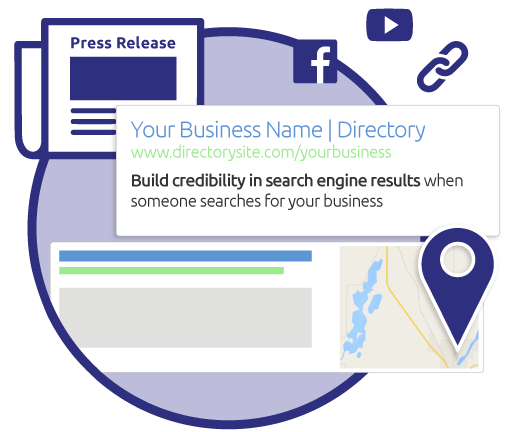 What Is The SEO Process?
Your online marketing strategy will be built using the following process.
Just as your business is unique, your SEO strategy will be customized to fit your business and its goals.

Research & Review
The goal in this step is to learn your industry's landscape to make the best choices for your SEO campaign.
Talk to us about your business to get a clearer understanding of your industry's language
Uncover untapped low competition keywords
Review your current web content, both your website & content related to your company found on other pages
Analyze your competition's SEO strategies

Social Profiles & Signals
It's time to let Google know that you mean business by connecting optimized social profiles to your website.
Set up social profiles to boost your credibility in Google's eyes
Share content from your blog/news page to selected social profiles
Encourage visitors to your social profiles to visit your website
Include social media profile buttons on your website
Need more followers? If necessary, create & manage "Like" ad campaigns on select social networks

On Page Optimization
This step focuses on optimizing the web property that has the most pull in Google's ranking factors: your own website. We're optimizing things that are directly under your control:
Making your site mobile-friendly
Optimizing content for local search inclusion
Setting up Google Analytics & Google Search Console
Page structure & hierarchy based on keyword strategy
Internal linking & sitemaps
On page details (title tags, URL structure, etc.)
If necessary, a complete website overhaul including redesign & fresh content

Off Page
The last step in the SEO process is to acquire relevant links from other websites that link back to your website. Google sees these links as "votes of confidence." Every credible link acts as a rankings boost for your site in the search results.
Create informative, shareable content
Review & submit accurate citations (name, address, phone number data) to directories
Anchor text & keyword optimization on earned links
Additional off page boosts: Press releases, guest blogs, video creation, media pitches
Local SEO Tactics Drive Your Site Higher In Search

Mobile-Friendly Website
Mobile-friendly websites rank better in Google

Lead Forms
An easy, integrated way for any lead to get in touch

On-Site SEO
Your site can be optimized for visitors to find in Google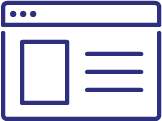 Citation Building
Audit of your current local listings with more added each month!

Professional Design
Match your brand look & feel with a customized web design

Blog & News Page
Publish new content to pull in more search traffic

Analytics
Watch your traffic grow & see what pages they're visiting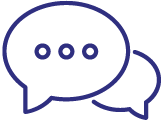 Customer Reviews
Show new customers that you're a rockstar with customer reviews
Turbo Charge Your Rankings With…
Case Study: Reputation Management
for Financial Services Company
The Challenge
A financial services company [name omitted for privacy] was being libeled online by nefarious competitors on websites like complaintslist.com, scambook.com, and Rip Off Report. Doing a Google search for their company returned "scammy-looking" results that negatively effected sales. Our goal was to remove or suppress those negative results.
The Solution
Dozens of pieces of new content – articles, videos, press releases, social profiles – were created, posted, and appropriately linked using the company's brand name. All negative results were suppressed from the 1st page of Google except for Rip Off Report*. Carefully crafted rebuttals to complainants were posted as necessary.
*which hovered around the bottom of page 1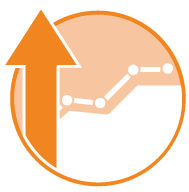 40%
Increased web traffic to client site by 40% in the first 5 months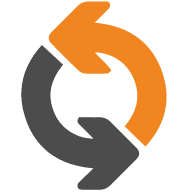 Reputation
Suppressed negative search results from page 1 to page 2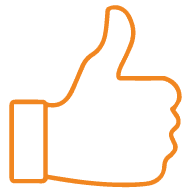 PR
Turned customer complaints into opportunities on review sites
Ready to drive more qualified traffic to your website?
Request a free 360 degree audit of your current web presence & discover ways to increase qualified leads for your business.